ScienceOnReligion.org Resources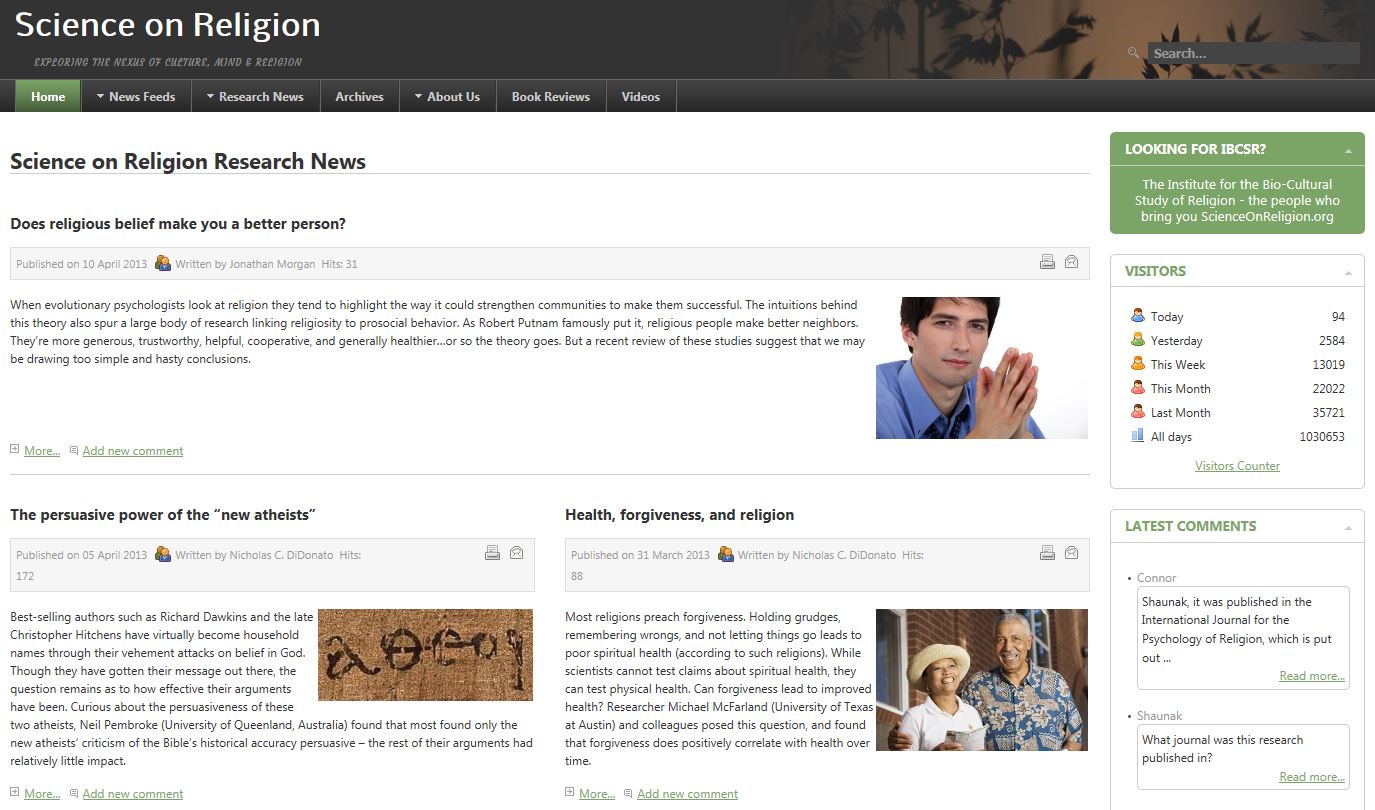 The Institute's outreach site is ScienceOnReligion.org. ScienceOnReligion carries a great deal of content that is of great interest to a wide range of people, so that site gets a high volume of traffic. The kinds of content you will find on ScienceOnReligion include:
ScienceOnReligion supports comments, so you can respond to research news articles and other content.
You can keep up with new postings at ScienceOnReligion in three ways.
Like ScienceOnReligion's Facebook page
Follow ScienceOnReligion via Twitter at (@SciOnRelOrg)
Subscribe to the ScienceOnReligion blog at Patheos.com.