Institute for the Bio-Cultural Study of Religion
Spectrums Project: Introduction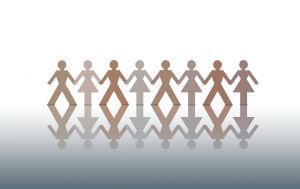 "Conservative" and "liberal" – they're words we hear every day, so we know what they mean, right? Well, in a religious context, we're not so sure. For example, does "conservative" religion refer to Biblical literalism or to strongly held beliefs and inward conviction? What about liberal religion – open-mindedness and social justice, or lax theology and moral relativism? How do these contrasts and variations differ across cultures and religions? Is it possible to understand ones religious-ideological opponents well enough that they can tell get "get it" and yet still disagree? The purpose of the Institute's Spectrums Project is to provide insight into these questions.
The Spectrums Project operates under the leadership of Boston University researchers Drs. Wesley Wildman (philosophy, theology, and religious studies) and Catherine Caldwell-Harris (psychology). It is an ambitious attempt to investigate how ideological spectrums manifest themselves in religious settings. The project has three phases: a literature review, an empirical study (including the development of survey instruments), and a real-world educational laboratory.
Quantifiying Religious Experience Project: Introduction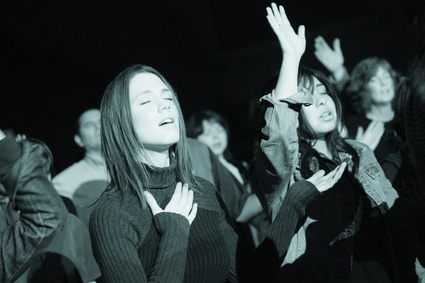 What happens when a Catholic nun experiences God through contemplative prayer? What happens when a Hindu feels the presence of Shiva? What about the religious experiences of Sufis, Jews, Buddhists, and Daoists? The list could go on and on, but a vital question is: how similar or different are these religious experiences? The Institute's Quantifying Religious Experience Project (QRXP) aims to provide an answer using the latest techniques in cognitive psychology and quantitative research.
Simulating Religion Project: Introduction
As true as the phrase "there's an app for that" is for cell phones, it is becoming just as true for the sciences. Need to investigate the first microseconds on the universe? There's an app for that. Need to see how this new drug will interact with certain tissues? There's an app for that. Want to know if a knight or samurai would win in a fight? Yes, there's an app for that. Of course, "app" for the scientist means a simulation program. If the Simulating Religion Project (SRP) succeeds, when questions about religion's social functions arise, scientists can answer, "There's an app for that."
IBCSR and High-Level Education
IBCSR has a close relationship with Boston University, which is the home of a cutting-edge, multi-faceted PhD program in religion and science. This degree covers the scientific study of religion, empirical psychology of religion, philosophy and history of the religion-science relationship, religion and science dialogue issues, and spirituality and health research. IBCSR contributes resources and training opportunities to several phases of that degree program.
Pictured below is IBCSR Research Fellow Kirk Wegter-McNelly's board work part way through the derivation of the central inequality in Bell's Theorem—the theorem that paved the way for experiments that demonstrated the necessity of non-locality in physics. This line of investigation has had a revolutionary effect on our understanding of the natural world, and poses significant challenges for philosophical and religious interpretations of nature.